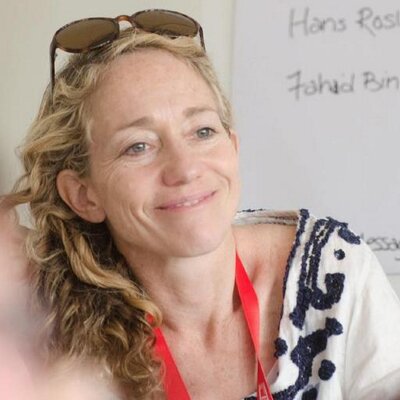 Happy New Year to my friends and colleagues around the globe!
I have been so privileged to be part of a global family who share values, a deep moral compass and commitment to change and the belief that we can design a better, more compassionate, fair and human centered future.
Driven by the many discussions I have had with equally as many of you over the years I am finally taking the leap. I, along with my cofounders, am jumpstarting a new global network to work across stakeholders, cultures, borders and systems to think and act on creating a more human centered future that is agile, open and deeply local and global. Today is my first day dedicated to Boma.
Boma will be focused on partnering with people I have worked with before who are resourceful, creative and most importantly, are excited about working together again to co-design and impact the future. I am bringing everything I have, my prior experience, commitment to impact and community building and prior business and tech experience to this journey. But it is really your collective energy, creativity and willingness to come together for something bigger that will make Boma into a powerful platform of change.
My partners and I have been thinking about this for some time. However, we are still at the very beginning of the Boma journey. We have a long way to go. If we are going to realize this vision and deliver the impact and change we all want to see in this world we are going to need all of your help.
We have a place holder website already live. If you are interested in coming onboard early and helping to architect Boma, please let me know. Our first three country partners websites are live with more to come.
If you are interested in hosting a Boma Impact Summit on technology, science, ethics and art and how we design for a more human centered future let me know.
We are also looking to host industry specific summits as well. Our first Industry Summit will be held in New Zealand this April on the Future of Food. If you have a deep expertise in a particular industry, feel free to suggest other ideas for a 'Future Of' series that you would like to host (i.e.: Future of Tech and Ethics, Future of Medicine and Bio Tech, etc.)
Finally, and possibly most importantly, we are working on our community impact platform and hope to launch soon. We are looking for a few community partners who would be interested in both designing and prototyping our community impact actions and events.
(ˈBoma)The roots of the word "Boma" date back to Africa -- the cradle of all mankind -- and lie in the languages spoken in the African Great Lakes. The Boma was a circular enclosure for the community and elders to gather, normally built out of branches. It was a sacred space for community gatherings and meaningful discussions to be had, a space where decisions were made and actions were taken.
I am excited to embark on this journey, to bring together the best people in the world that I know, who know and trust each other, to co-design the future together.
Lots of love and a Happy 2019!
Lara